About the Owner:
ISA Certified Arborist PN-7714A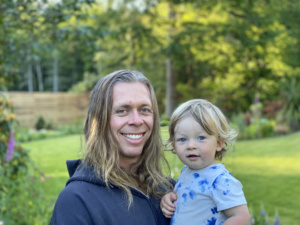 Hello, I'm Bram Granger, owner of Treewalker, LLC. I started this company in 2012 and have since then been providing quality services for home owners, municipalities, and commercial properties throughout Thurston, Lewis, Mason, and Pierce county. My background with trees is rich and diverse. In 2004 I graduated from the University of Washington with a BS in Forest Resources. After graduation I worked all throughout the country as a Forestry Technician, Timber crew member, smokejumper, and on professional tree crews. Eventually I got tired of constantly be on the move and decided to plant some roots here in Western Washington. Starting my own company was never something I planned on doing it just sort of happened. I have been enjoying the experiences it has brought into my life and love working in my outdoor office.
---
Team:
Bram Granger:
Position: Lead Climber, Feller, ISA Certified Arborist.
Jeremie Cameron-Caissy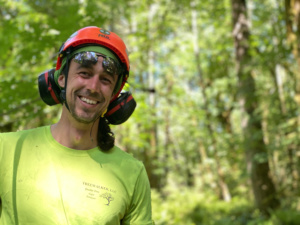 Position: Climber, Feller, Lead Pruner.
Jeremie joined our team in the early part of 2019. He moved here from Canada where he had previous experience working for a tree service company and also as a tree planter. Jeremie is skilled in many aspects of tree work, but where he really shines is pruning. He has a keen eye, loves to beautify trees, and it shows in his work.
Nick Hofmeister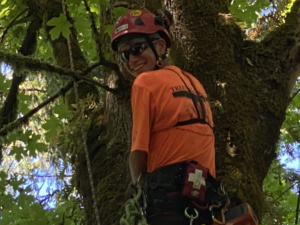 Position: Climber, Feller.
Nick grew up in within a family of tree workers. As a teen he began helping his father and grandfather with tree jobs on weekends and holidays. Over the course of several years he has developed into a confident and skilled climber that can take on complex jobs. He loves his job and looks forward to progressing his skills and credentials as time goes on.
Donaldo Hernandez Ramos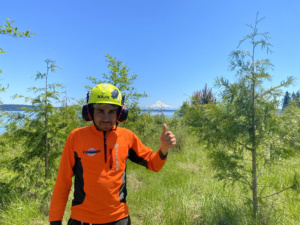 Position: Groundsman, Climber Trainee.
Donaldo is one of the hardest working individuals you will ever meet. He has worked in the tree industry for several years and has become a skilled groundsman with a detailed eye for pruning. Currently he is learning to become a climber.